Business Benefit Plans
Click the topic to learn more.
Small and large businesses alike can attract and retain employees with a high quality plan that is cost effective.
Our services include planning for:
Medical Insurance
Dental Insurance
Group Term Life
Long and Short Term Disability
Flexible Spending Accounts
Employee Assistance Programs (EAP's)
Fully Insured and Alternative Funding Plans: ASO, Minimum Premium, Participating
Employer funded or voluntary plans
HRA's
HSA's
Travel Accident Insurance
Key Person Life Insurance to fund Corporate, Creditor and Investor Commitments
Business Insurance to ensure Corporate and Partnership Agreements
Executive Benefit Programs designed to reward, retain and motivate valued employees
Supplemental Retirement Benefits offering key executive and employee life insurance coverage on a tax deferred basis
From sole proprietors to Fortune 100 companies, our goal is to create a benefit package that offers the highest quality products for the investment. GDC Financial Group, Inc.'s representatives are trained to identify your needs and objectives, design and implement benefit packages, and provide ongoing customer support for a full range of the most competitive & comprehensive products and services available in the benefits marketplace.
We perform cost benefit analyses and outline client specific solutions to assure you the most appropriate and cost effective plan design for your organization, whether you're a company with 2 employees or a firm with multiple hundreds of employees in various locations.
As healthcare in the United States continues to change, we at GDC Financial are prepared to assist you.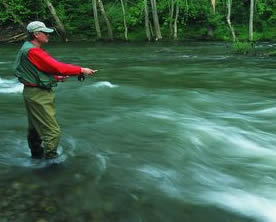 GDC Financial Group, Inc. has a longstanding history of helping clients successfully plan for a secure future. Whether it be through a defined benefit or defined contribution plan, our clients can select from a host of retirement plans.
Pension and Profit Sharing
401 (k); 403 (b)
IRA/ROTH IRA
Variable/Fixed Annuities
How your lifestyle will be at the time of your retirement depends on the benefit choices you make today. GDC Financial Group, Inc. offers thousands of resources which can be used to custom fit a benefit for you, your spouse and your family's future.
Our experienced professionals can design a program to maximise tax advantages and income benefits.
Securities are offered through ELE Wealth Advisors, Inc. member FINRA
As employee benefits specialists, GDC Financial can assist you in the planning and implementation of Voluntary Supplemental Employee Insurance Plans, often through payroll deductions. Appropriate for both large and small businesses, these programs, funded by the employee, enable employers to enhance their current benefits program without adding to their corporate costs.
Voluntary Life/AD&D

Voluntary Travel Accident

Voluntary Disability

Voluntary Dental